Être Avec Toi (Ê.A.T) Restaurant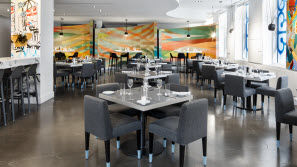 Être Avec Toi (Ê.A.T) is a revolutionary new dining concept that offers an exciting art gallery, DJ designed soundtracks, and perfectly prepared food and drink. This BPC's group transitional restaurant is an invitation to a brand new and exclusive universe. Savor masterpieces and take in the beauty of every course.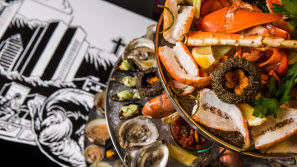 The wine cellar contains more than 200 bottles curated from all corners of the globe. Cocktails stem from the collaboration with the brilliant NYC mixologist, Eben Klemm.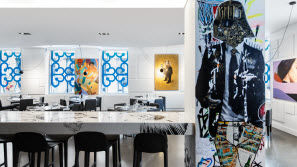 Ê.A.T's art program features murals, paintings and installations by a variety of artists, many from Montréal's cultural scene. Styles range from street art to contemporary, and the restaurant houses a dense gallery space and collaborative murals. Art gallery and show painting are both united in this trendsetter concept.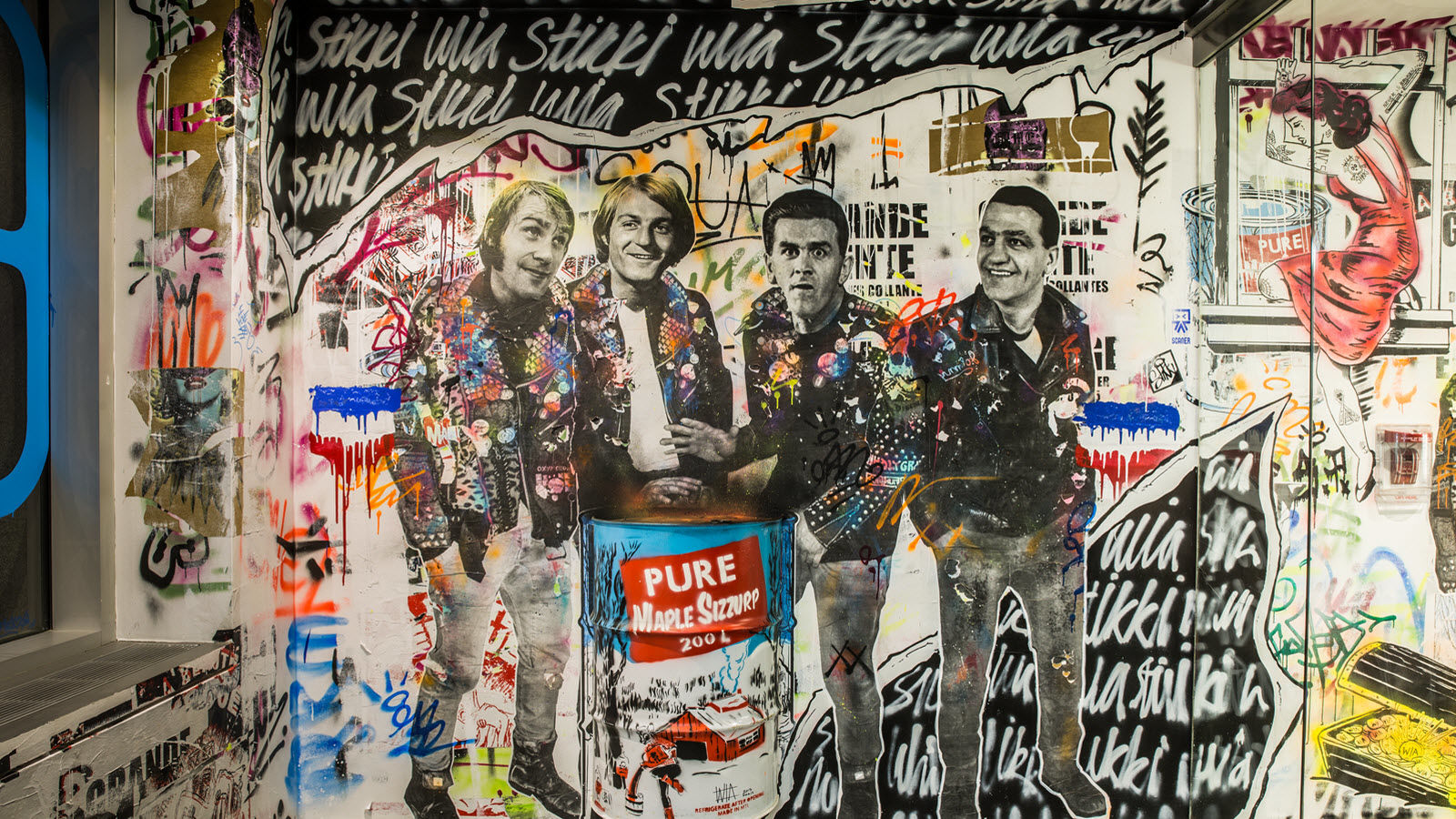 SOUND BITES
Art also influences Ê.A.T's music, selected to harmonize with the visuals. As part of our Young Artist program, every month a different local DJ crafts unique soundtracks for breakfast, brunch, lunch, dinner and late-night. Employees are dressed by Travis Taddeo, a Montréal fashion designer who, for over a decade, has collaborated with bpc on original staff uniforms.
Whether you're enjoying a vernissage, late dinner or lengthy meal, dining at ê.a.t. can be an evening's main social event. Energetic street-art murals occupy ê.a.t 's entry and bars, and a dense array of paintings (which evolves through continuous creation), hangs throughout the casually-sophisticated dining room.